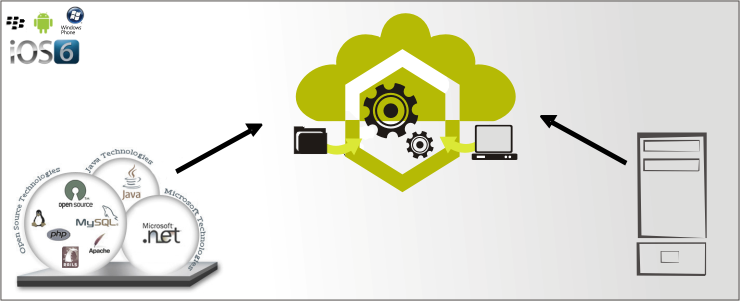 Whether you're a bootstrapped startup, a small or medium-sized business, or a funded emerging technology company, we understand the unique challenges you face each day. We develop enterprise mobility solutions specially designed to suit the needs of a startup.


Technology
When you choose Softtrends, you're partnering with a team that has been designing and building powerful, feature-rich mobile apps with stunningly beautiful interfaces for years.
Building on our extensive work with open source Java, Microsoft technologies, and mobile platforms, Softtrends has earned a formidable reputation in mobile application design and development. We create highly optimized cloud solutions with seamless user experiences, leveraging the newest cloud processing and storage technologies and years of expertise in mobile and web spaces.
As a premium Microsoft Partner, we excel in all technologies Microsoft and have the advantage and privilege of accessing latest Microsoft technologies. Our mobile application expertise spans technologies and platforms that include iPhone SDK, Android, BlackBerry and Windows Mobile platforms.
Softtrends follows a well-architectured development methodology to channelize resources and engage in effective management of projects. Deploying the latest technologies, we deliver work products that offer high levels of consistency in quality and performance.
Ready for your first Mobile App? Get a FREE quote
Or request a personalized demo.