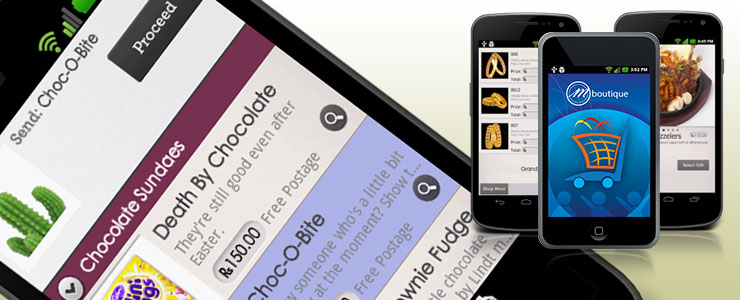 The way we do business is changing rapidly, driven primarily by evolving customer preferences and growing dependence on technology. At the forefront of all this pulsating new world is innovative technology adoption- the liberty of "BYOD" to an employee, creating products or providing information that are relevant to today's consumer. Enterprise mobility helps us in more ways than one.
mBoutique is a social shopping App for people who like to use their phone most of the time and like to order home delivery, mostly like to pay 'cash-on-delivery' allowing merchants to boost their sales with the automation this app brings. The app also works as a positioning tool that helps a brand to showcase its products to the consumers at their leisure time.
Key Benefits
Complete product catalog can be viewed by consumers on their preferred mobile devices at their leisure.
Easy to use
Increases product visibility and brand awareness among customers
For merchants, mBoutique is a very efficient and cost effective way of advertising.
Effective sales forecast can be done by analyzing real time sales data.