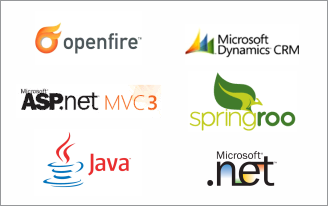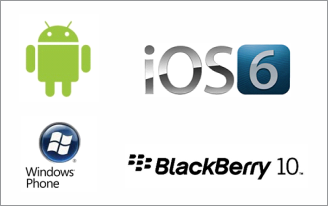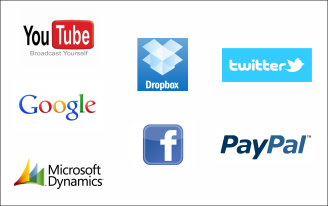 Companion Server Application
We understand a mobility solution unlike standalone mobile application, needs a solid server side application. Our server development team specializes in implementing server side applications using today's popular frameworks and we can provide you choice of the technology that you want to use on your server application.
Mobile Applications
Mobile app development is one of the booming field that has an extensive growth and promises a great future for the companies. The main challenge faced by most of the mobile app development company is to keep itself updated with the changing technologies. Handling the mobile platforms skillfully by exploring its maximum potential is essential for delivering innovative and creative apps.We build mobile apps for any industry, integrating unique content and branding to create user-friendly and engaging iPhone, Blackberry, Android, and Windows phone apps.
Third party Integration
Enterprise Server Access
Native application integration
Stunning and responsive UI
Apps with complex logic
Social media integration
Location Awareness
Mobile Payment Processing
Entirely mobility focused for 14 years
Helped building expertise in all mobile platforms

Longer establishment
Well defined process for initial orientation with technology and platforms

More Senior people
Someone is always available to architect, design and guide

Successful enterprise mobility products
Helps train people on enterprise mobility concept

Presence of ODCs
Allows us to train resources on new technologies
Native Application Integration
From collecting device native application performance to monitoring their usage – providing alternative input method to synchronizing device calendar and contacts with your application database; you name it we have done it!
We understand mobile solutions get into the hands of users aged between 2 to 99, and your application's user interface is the first gate to a satisfied user experience which makes us give as much importance to user interface as to any other aspect of the solution.
We have built application with Complex population, validation logic, dynamic form rendering, and background server sync with saving data at every step so no data is lost. The pLog custom application has over 100 auto configurable forms, over 1000 validation and pre-population logic, and 75 field data tables, all working seamlessly gathering megabytes of data and safely uploading them to the pLog server.
Today, promoting and supporting a mobile application in social media is a standard feature (not optional). You can therefore take advantage of our knowledge of integrating Facebook, Twitter, Google plus other social media with mobile applications to promote your solution in social media.
Some apps need to be location aware to operate in optimum efficiency, and there are various API choices to make an app location aware. Does not matter what your choice is, we know how to do it and we can do it for you.
Selling products and services through your mobile app?
We know how to enable payment processing in your app through various payment gateways including 'Paypal', 'Authorizenet' and other payment processing systems.